A New Vantage
Point in Safety.
SafeTower changes the way
health care sees incident response.
Not Just A Reporting System.

An Improvement System.
Many health care systems are inundated with data. SafeTower makes this data actionable, using the power of artificial intelligence to help save time, detect trends, improve operational efficiency and reduce preventable harm.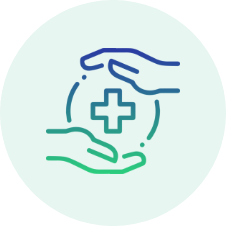 Promote
Safety
By making it easier to report, analyze and respond to incidents, our solution helps ensure safety is paramount throughout every level of your organization.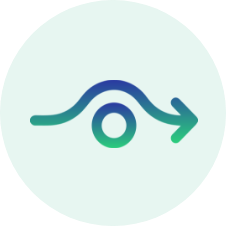 Overcome
Barriers
No matter the facility, our machine learning can help simplify complexity, provide clarity and promote a culture of support.
Data as an Advantage.

Not a Barrier.
From month-to-month and year-to-year, SafeTower's AI — powered by three cutting-edge machine learning models — becomes smarter, filtering data to identify the signal through the noise, and strengthening your ability to identify hidden risk.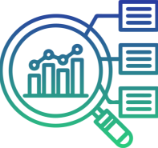 Tagger Model
Reads free-text reports and automatically categorizes and routes events. With our conversational reporting format, frontline staff can more quickly record an event.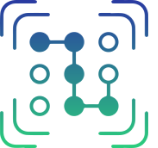 Similar Events Model
Automatically recognizes patterns and trends in event data being reported across departments and locations. The model shows users similar events within the ecosystem so they can make decisions faster.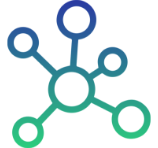 Safety Trends Model
Reveals connections between safety events across an enterprise. The algorithm identifies trends in occurrences, which are then clustered to reveal hidden risks.
Recognize Trends Sooner.

Implement Changes Faster.
On average, 80% of safety resource efforts are spent on capturing and categorizing event data, leaving only 20% for analyzing, learning and implementing process improvements. Our AI-powered incident management system helps reprioritize your time, allowing you to spend less on reporting data and more on implementing solutions that help transform patient safety.